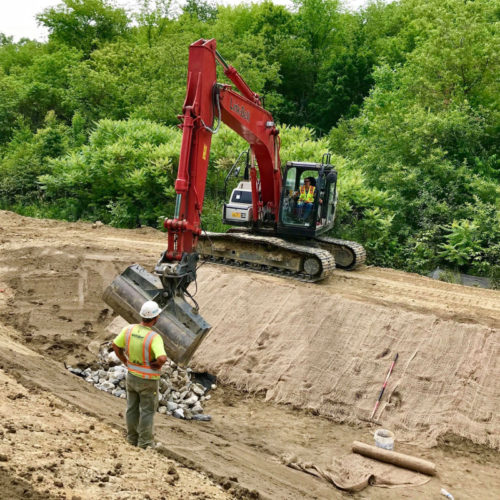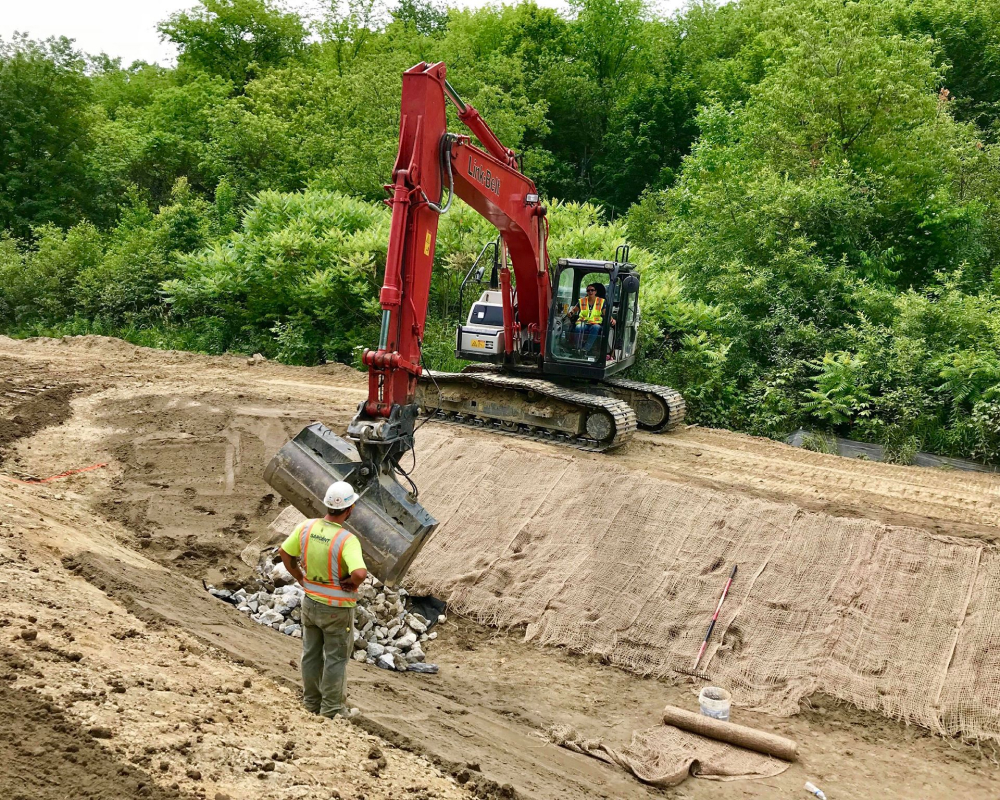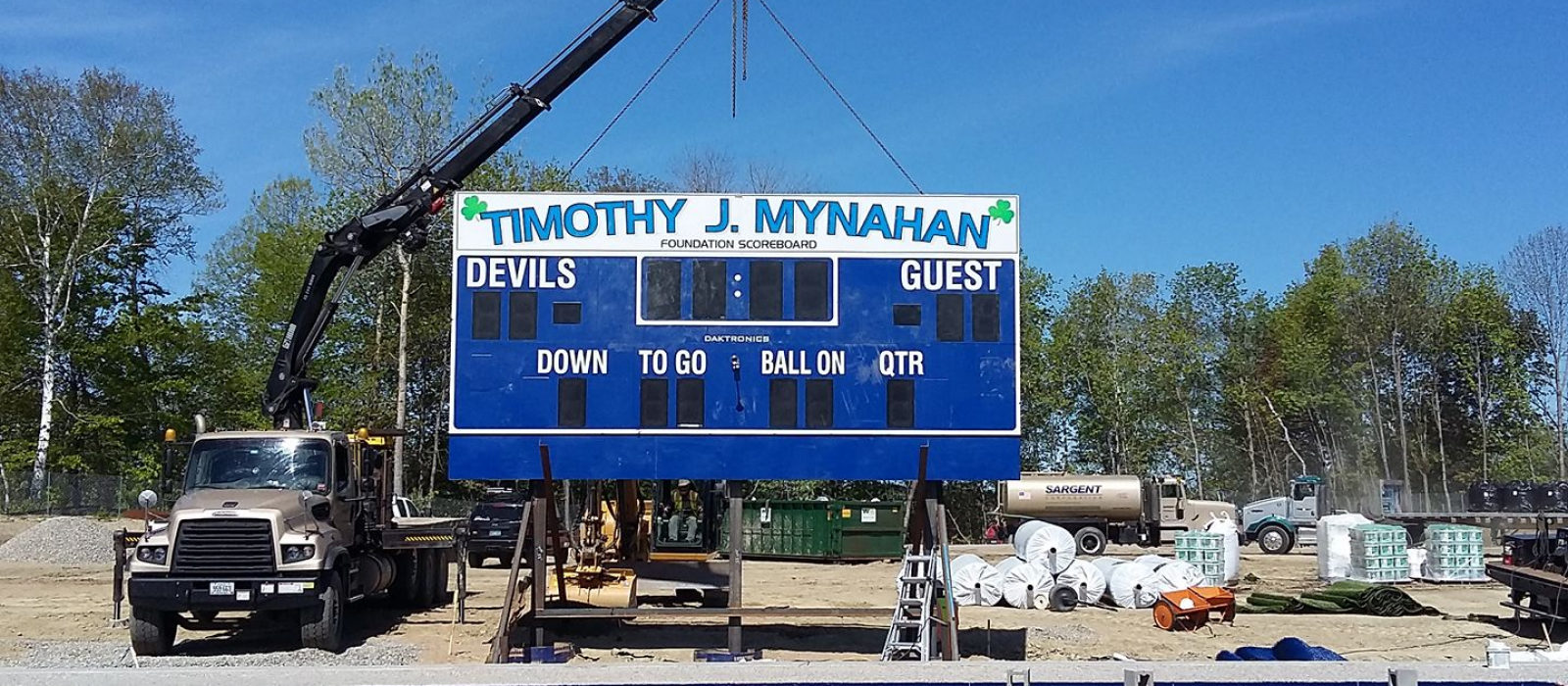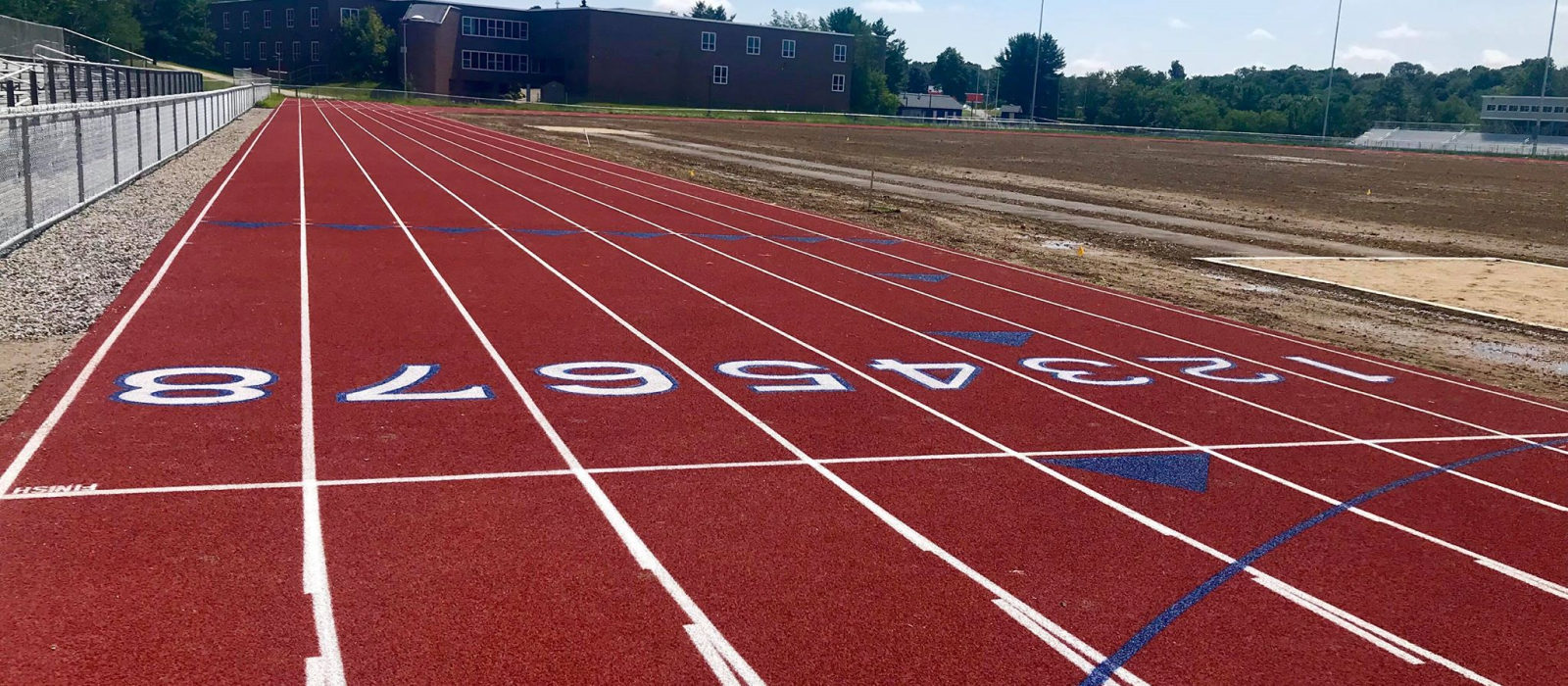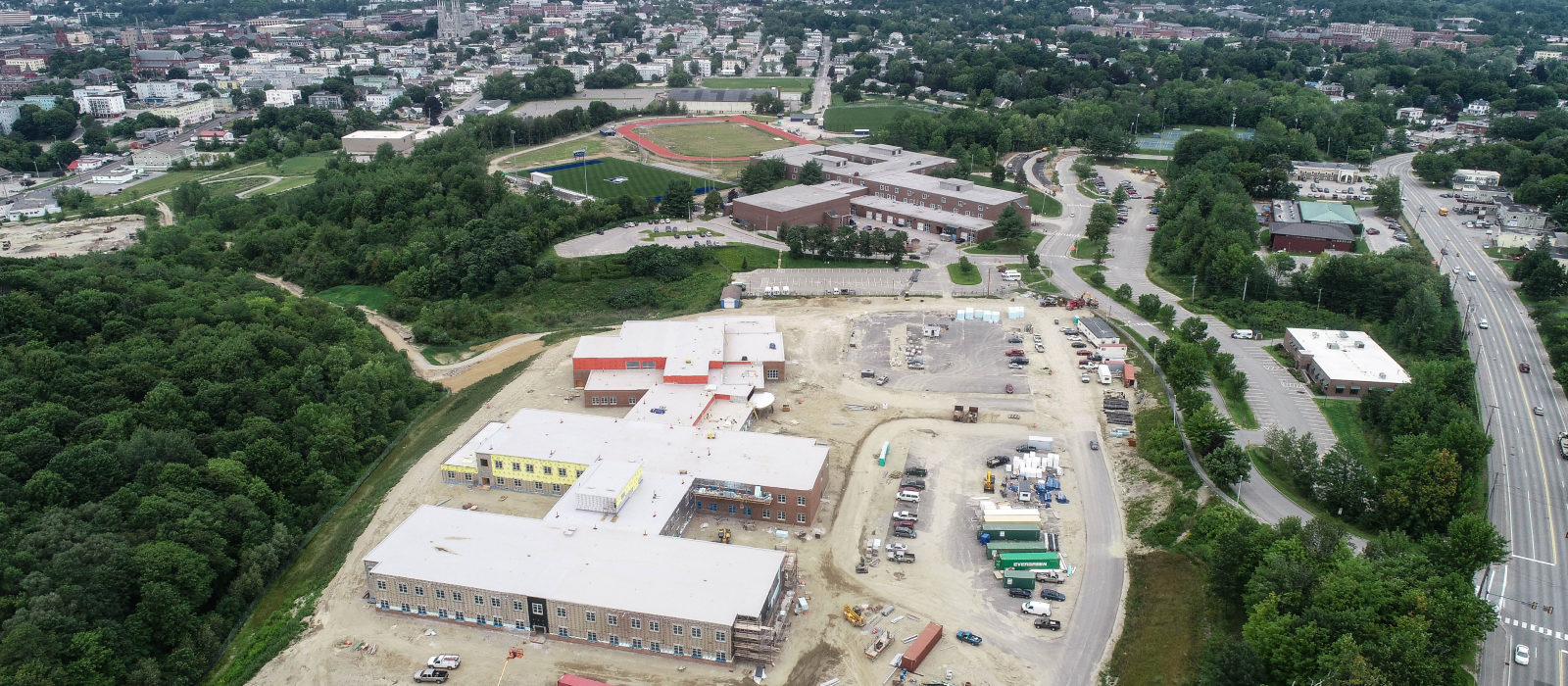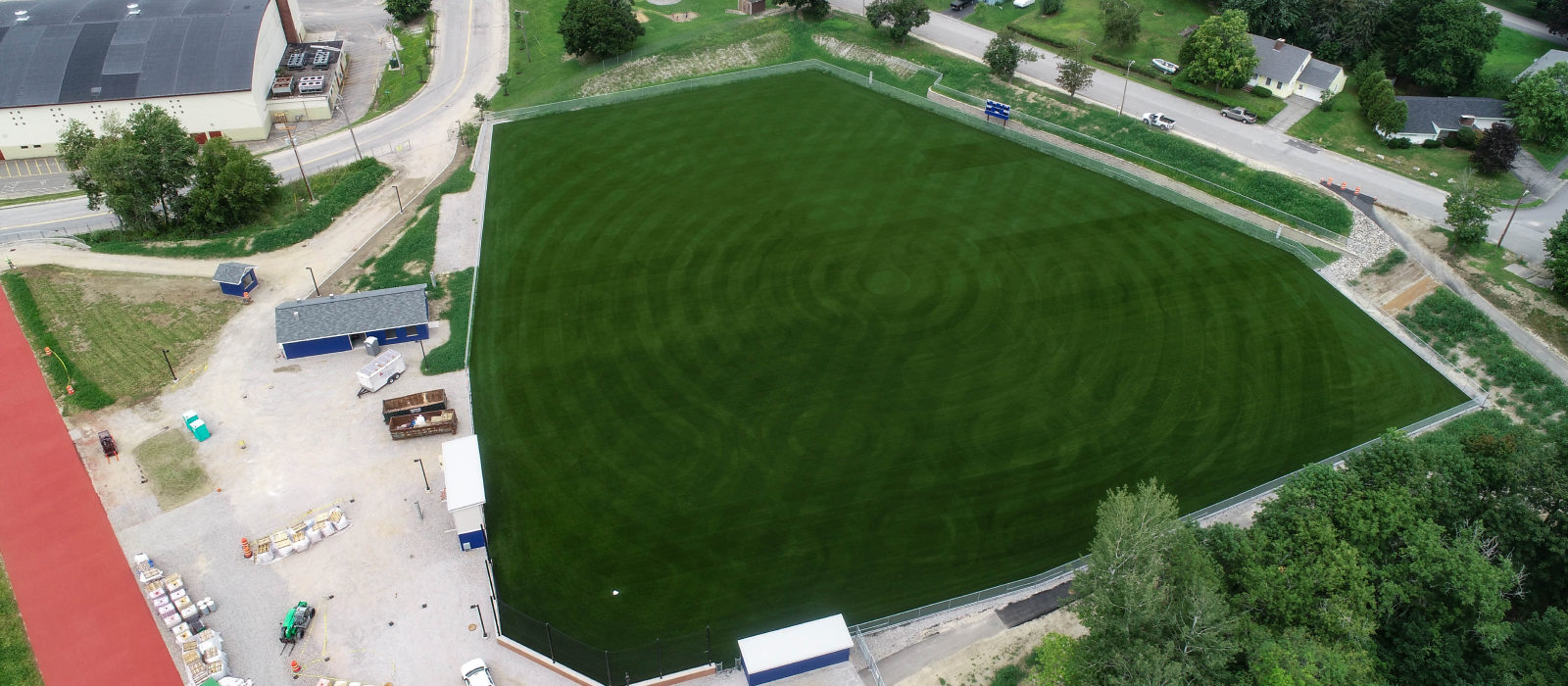 Scope of Work
A new artificial turf field for football, soccer, and lacrosse.

Upgrades to the softball field, which is located on the north side of the Lewiston Colisee on Jefferson Street.

A second artificial turf field for baseball and field hockey.

A new rubberized quarter-mile track with a grass multipurpose infield.

Site work for the sports fields required 77,000 cubic yards of excavation and 85,000 cubic yards of fill. The crews also placed almost 100,000 cubic yards of aggregates for the project, including granular fill, base and subbase gravels, sand, and stone, along with 10,000 cubic yards of topsoil and 2,600 linear feet of turf field perimeter anchor slipform curbing.
Back to all projects