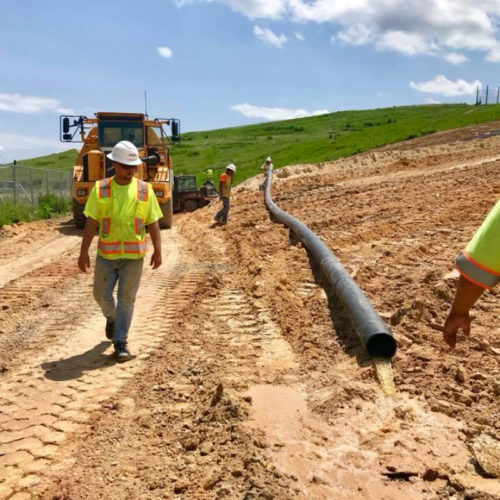 Project Overview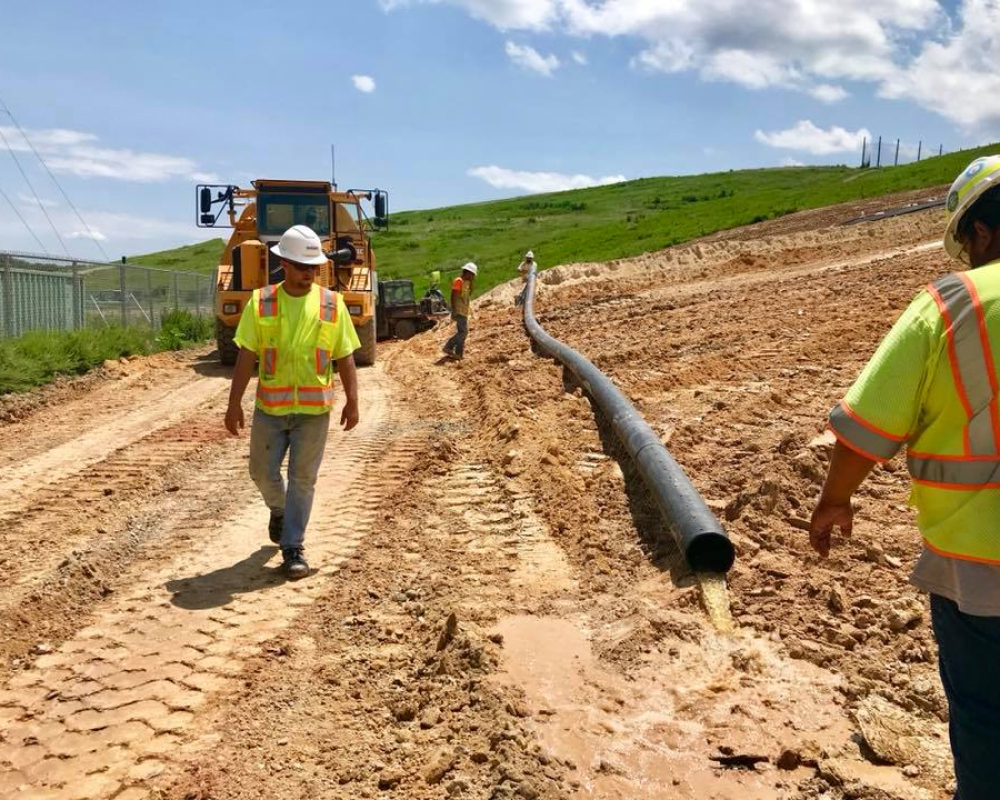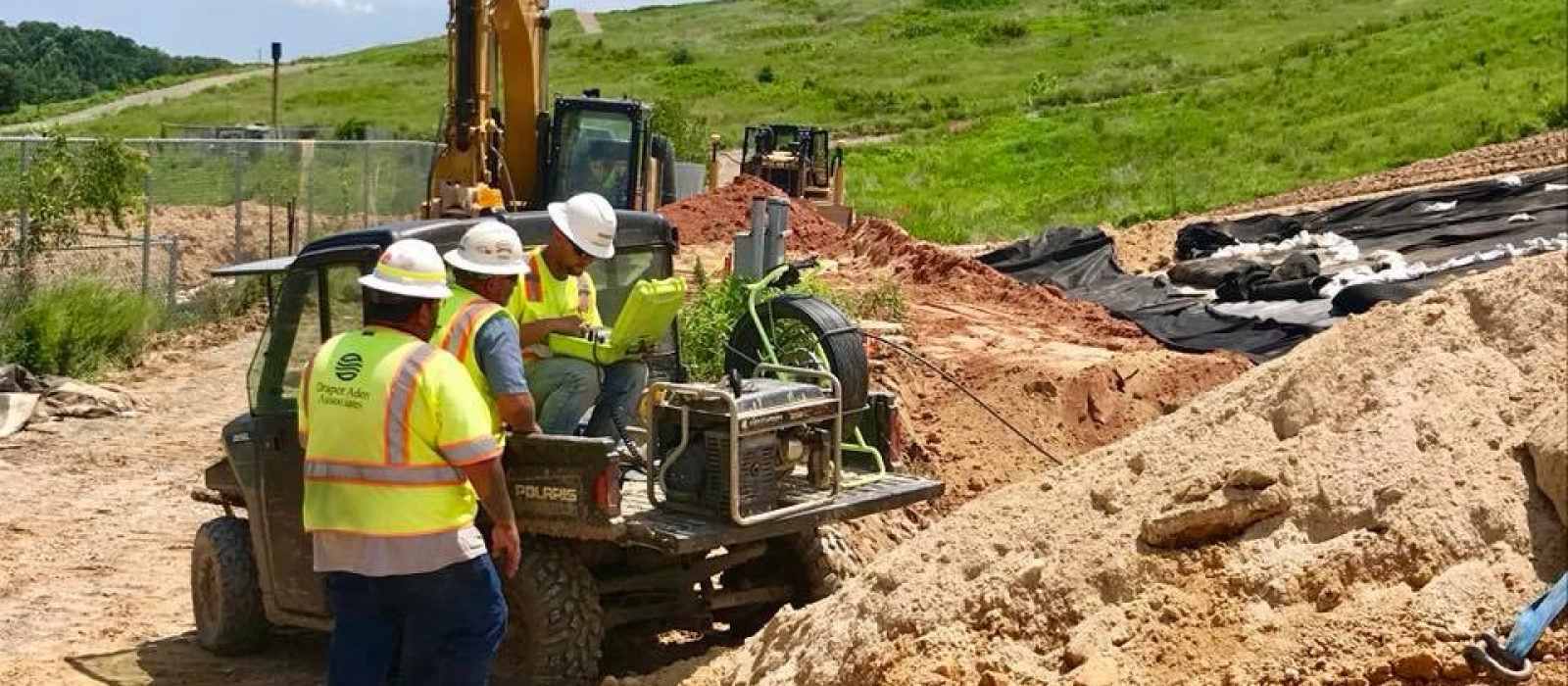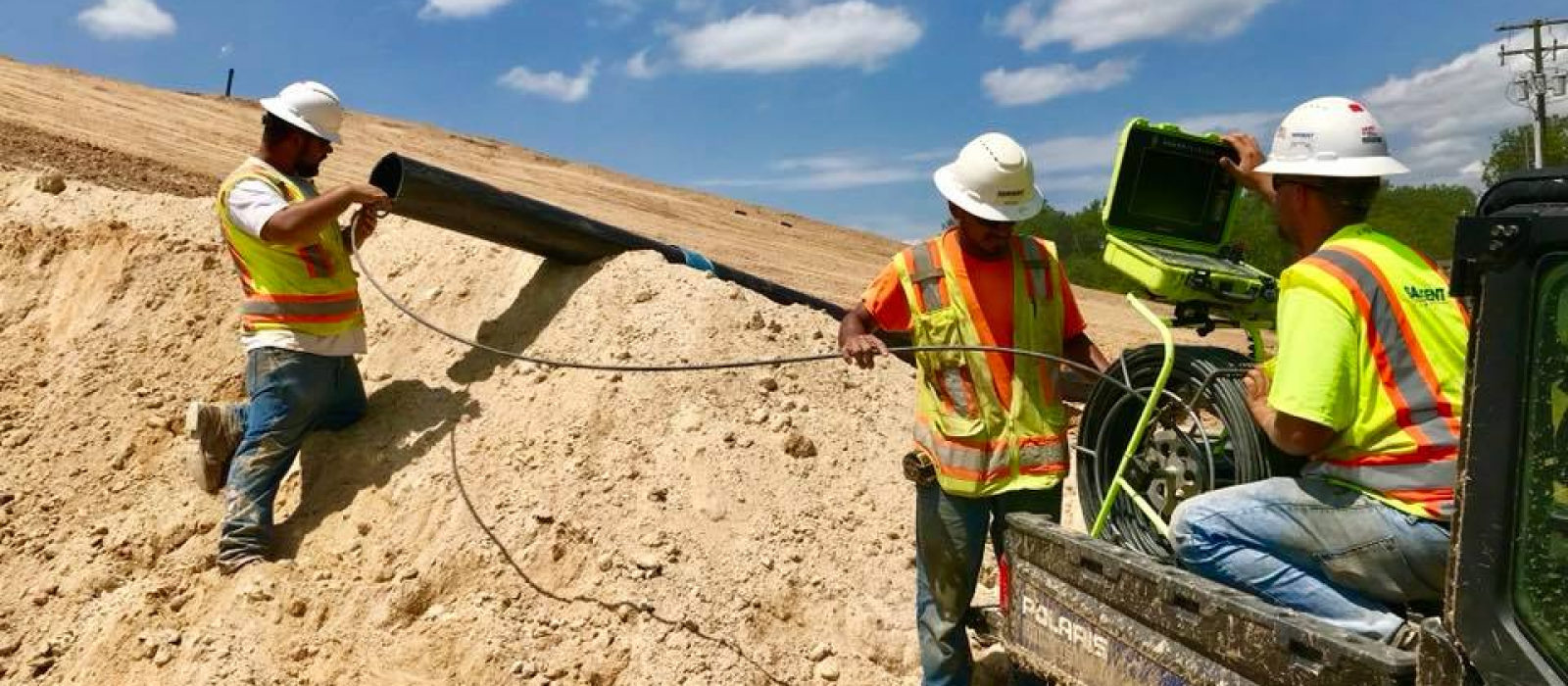 Scope of Work
Site preparation, including stripping topsoil.

Installation of erosion and sediment controls, including sediment basins.

Installation of 1,500 linear feet of 4"/6"/8" HDPE LFG lateral pipe, 600 linear feet of 6" HDPE LFG header pipe (to replace existing pipe) and 4 LFG extraction wells.

Installation of 3,000 linear feet of stormwater diversion berms

Installation of 2,200 linear feet of 6" horizontal LFG collector pipe and wellheads, 1,900 linear feet of 6"/8" toe drain pipe, and 1,300 linear feet of 18"/30"/36" corrugated HDPE down drains.

Placement of 30,000 cubic yards of infiltration soil and 35,000 cubic yards of vegetative support soil from on-site borrow areas

Installation of the sediment basin, riser structure, and outlet piping.

Placement of 10,000 cubic yards of topsoil (Sargent had to amend the on-site soil with imported compost to make the topsoil).

Sargent crews also constructed an access bench/road across the cap area and did the final site stabilization.
Back to all projects